Agent Profile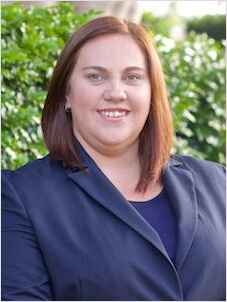 Belinda Cardona
Laing+Simmons Wentworthville
| | |
| --- | --- |
| | vCard |
Belinda Cardona
With a large focus on customer satisfaction combined with her passion for the real estate industry, Belinda has found her place in our office as a Property Manager. Belinda will work with you to ensure that your investment property is being managed to the highest standard. Belinda says that "Property Management is challenging on all levels. Maintaining a busy rent roll is never boring – it is difficult to predict what will be thrown at you next."

A lifelong Western Sydney resident with over 10 years of property management experience under her belt, Belinda has always been a team player and is always willing to help when circumstanced arise. As a highly skilled professional – Belinda brings to the team the ultimate customer service for both landlords and tenants alike. She is a natural communicator who enjoys meeting new people from all walks of life and in her downtime, enjoys spending time with her husband and 2 children.

Immensely proud to be a part of the leading team at Laing + Simmons Wentworthville, Belinda is always up to date with local knowledge and changing economic climates thus, boosting rental revenue for landlords and playing an integral part in the company's growth to date, generating new business throughout the course of her time with the office.